Prevagen Review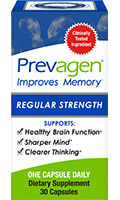 Visit Site
Prevagen is a brain health supplement which was first produced in 2007 by Quincy Bioscience. Their formula includes Apoaequorin, a protein derived from jellyfish. While the manufacturer provides information about this key ingredient as well as links to studies showing the benefits of this ingredient, there is not much other information about what this supplement contains. Prevagen comes in different strengths and forms (pills and chewables) so it may be confusing finding the best option for you. Continue reading this review to see if this product is worth the hype.
The Efficacy Of Prevagen
The primary ingredient found in this formula is Apoaequorin, a calcium-binding protein derived from a specific type of jellyfish. With a lot of controversy around the actual benefits of this ingredient which has resulted in multiple lawsuits for this manufacturer because there doesn't seem to be sufficient studies.
There have been various animal studies published on Apoaequorin's safety, however, data from human studies is limited to what we found on the manufacturer's website. Unlike other ingredients such as Bacopa, Ginkgo Biloba, and Huperzine A, which have been studied to explore their efficacy in humans, there does not seem to be much evidence to support the use of Apoaequorin.
In 2017, a lawsuit was brought against the manufacturer of Prevagen by the FTC for false advertising. Another separate class action lawsuit was settled in 2020, and the manufacturer was required to change the claims it makes on its label. In 2012, the FDA also sent a warning letter to Quincy Bioscience that Prevagen does not meet the definition of a dietary supplement as the Apoaequorin used is synthetically produced and so it cannot be defined as a dietary ingredient.
Each of the Prevagen products also contain a long list of inactive ingredients which, for us, just adds to the red flags which are being raised for this product. The inactive ingredients are the added ingredients are usually needed for some other reason like making up the pill or making the product taste good. However, seeing such a long list is usually a bad sign as it may hinder the benefits of the active ingredients.
Is Prevagen Safe?
The manufacturer does not mention any side effects with using this product, however, based on the numerous lawsuits and warnings, we would proceed with caution. It is always recommended to consult with a doctor before taking any new supplement, especially if you have any other health conditions, take any medications, are pregnant or nursing.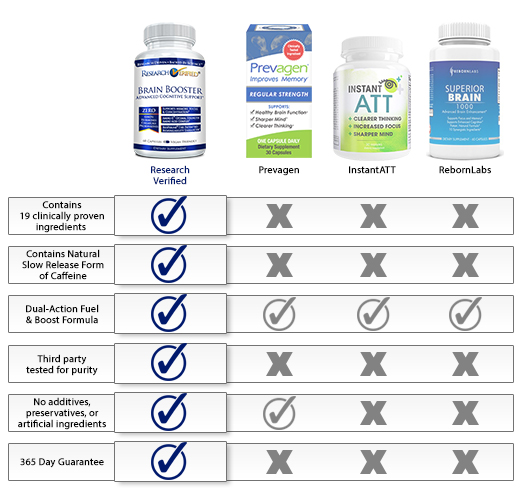 Summary
Prevagen has been around for many years, however, we felt like it was lacking proof of efficacy and safety. It uses a controversial main ingredient and the manufacturer has had multiple lawsuits against it for false advertising. The manufacturer mentions that you should take the product for 90 days to fully see its effects, however it only provides a 45-day money-back guarantee. This just about says it all. We recommend choosing a brain health formula which contains ingredients that actually have research to back them up and that have been shown to be safe to use. It is also important to choose a product that comes backed with a solid money-back guarantee that demonstrates the confidence a manufacturer has in its product.